Even if you plan to use VoiceThread mostly for assignments, setting up a VoiceThread Course View page in a Canvas Module offers certain advantages:
A Course View link in a Canvas Module creates a single landing page where everyone enrolled in the Canvas course can see each of the submitted VoiceThread clips. Canvas does not presently have a pre-installed link to VoiceThread in its sidebar. You can provide your students and yourself quick access to your VoiceThread course page for that particular Canvas course.

Course View allows students to review and comment on

all

shared materials in Course Home view.

You can create a new Voice Thread and comment on existing VoiceThreads from your Course View page.

 

See steps for creating and commenting on a VoiceThread

.
To create a Course View page, you will need an existing module or new module to house the VoiceThread (see documentation on creating modules).  
To add a link to your module, click the + icon (1) to the right of the module title.
This will bring up a dialogue box with a drop-down menu. Click the drop-down arrow (2) and select "External Tool" (3) from the list.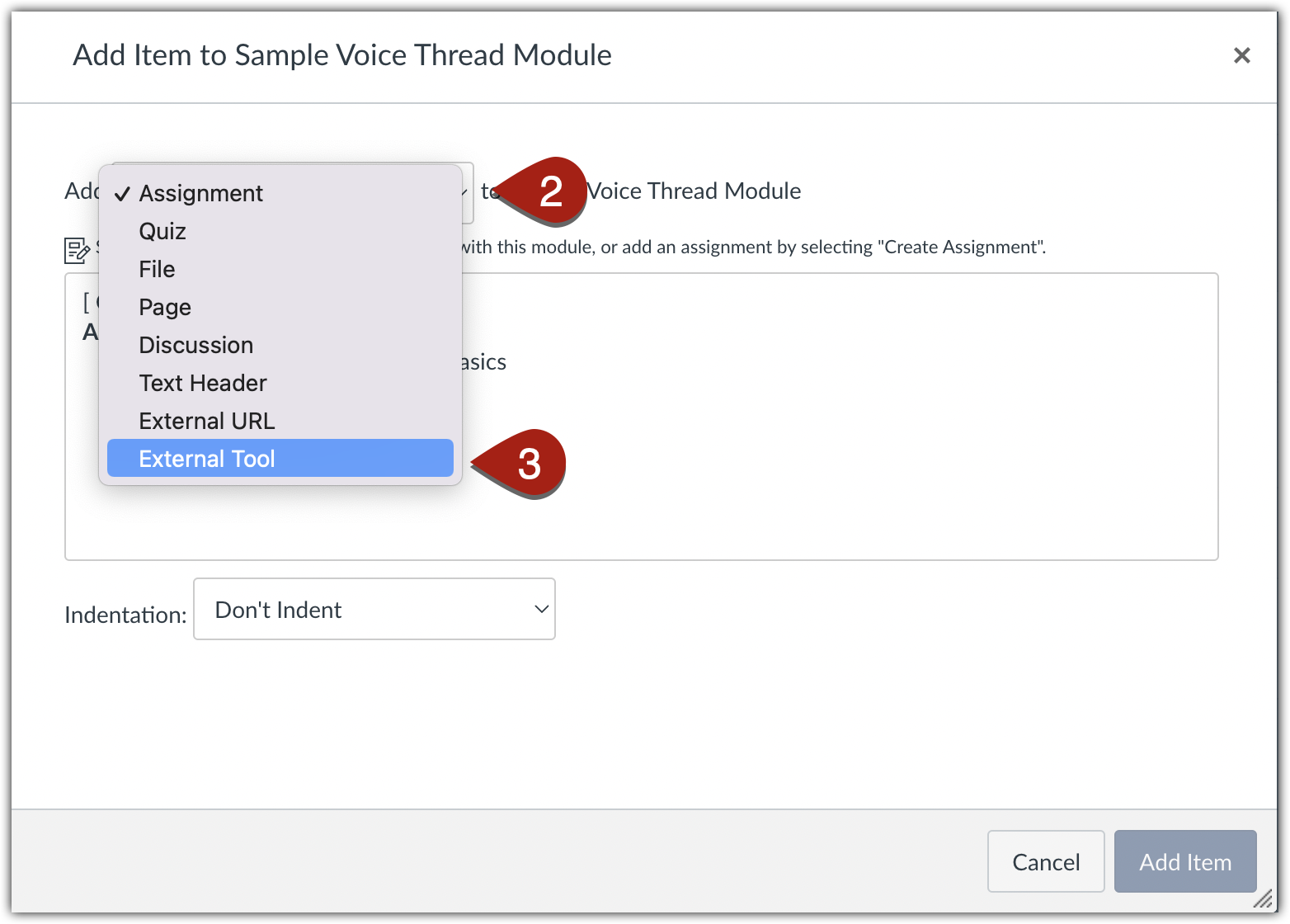 Scroll down to select "VoiceThread" (4).
Once you have selected "VoiceThread," another dialogue box will appear that prompts you to set up your VoiceThread and select a view type. Select "Course View."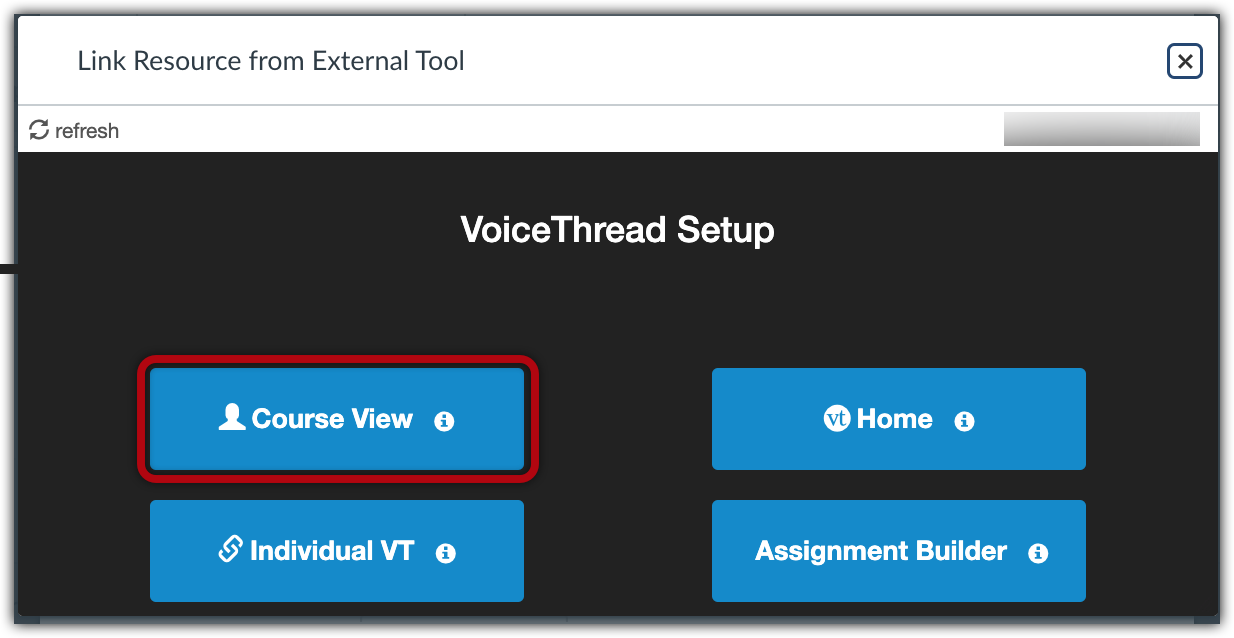 VoiceThread will ask you to input an activity name for your Course View. Input a title and click save. 
Once you do this, you will receive another prompt to either "Save and Continue" or "Cancel." Click "Save and Continue." 
You will then return to the dialogue box in Canvas. Before completing the process, be sure that you have the correct page name entered in that field (1) and choose whether VoiceThread will "Load in a new tab" (2) or open in Canvas as a default.  Finally, click "Add Item" (3). 
Canvas will add your VoiceThread link to your module, and students can access it once you publish that module and its contents. 
When you click on the link in your module, you and your students will then be able to see all of the course VoiceThreads on the Course View page.