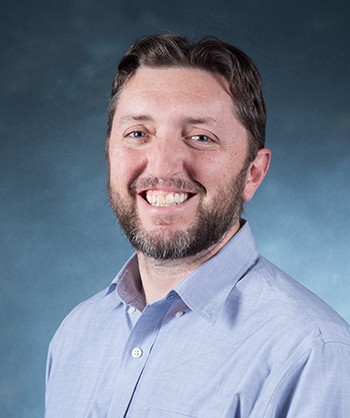 What is the context for this assignment?
BIOL2040 is an undergraduate course in the Biology department, which is taken by Biology, Biochemistry and other STEM majors, generally in their sophomore or junior year.  The course is a combination of laboratory work interspersed with lectures and presentations. This course is the first exposure many students have to writing for and reading scientific journals. STEM majors are used to getting data and finding an answer, but the skill of communicating that process in writing is underserved in biology labs, especially at the high school level. We frequently find that students come to us ready to memorize information and copy down notes from a manual, while not understanding how to walk a reader through their conclusions using their data. 
Why did you choose to use a creative assignment?
When I was an undergraduate student, I learned basic molecular biology techniques, but not how they could be linked together or for which applications. It was only working in industry and later in my doctoral program that I really saw how these techniques could be applied. Further, I found that I really enjoyed lab work…something I never imagined from my lab courses in undergrad. At BC I worked with a colleague, Dr. Clare O'Connor, to create the Investigations in Molecular Cell Biology course.
What was the assignment description?
While the course is made up of many assignments and evaluations, the end product is a manuscript written by the student summarizing their findings of five experiments done throughout the semester. The writing and revising of this manuscript is very much in line with what scientists do when preparing and submitting a manuscript for publication in a scientific journal. Here is the final paper prompt I shared with students.
How did you scaffold this assignment?
To write this final manuscript, the students have performed five experiments, each linked to one another, telling a story of the identification and verification of new genes in various organisms, which can function in a yeast cell. Each experiment yields a figure, a short lab-meeting style presentation and a short written report.  Before the first series of assignments, the instructor delivers a Communicating in Science workshop to the students in an active learning lecture format. Each written assignment is also guided by a custom written lab manual which shows examples and gives pointers on how to appropriately communicate the findings from each technique.. Each presentation and short report are graded with plenty of feedback to ensure a sharper version of the final product.  Furthermore, the students also spend half of the semester discussing a journal article in yeast research, which aids them in conceptualizing what a final paper will look like.
How did you grade students? What did they submit?
Each presentation and short report has a rubric filled out and returned to the student to show where their work could be improved. Reports, presentations and the final report are graded by teaching assistants and the instructor(s) using a final report rubric.
I've always found it rewarding to see the students improve from their short reports to the final report. Often students do not fully understand how the experiments fit together until they are formatting and polishing their final report. The use of revision with smaller scaled assignments allows them to learn the process without too great of a grade impact. As any scientist would tell you, writing a manuscript is a lengthy, arduous revising process, and the students get a taste of that as we give them feedback on their writing in the style of a primary investigator or thesis advisor. I notice a progressive increase in ability in nearly every student from the first report to the final one. It is rewarding to see them use their newly honed writing skills to communicate findings from different experimental techniques as we perform them in the lab.
Here is one example of a strong submission.
What lessons did you learn?
The skill of understanding primary research articles and tailoring your writing to academic journals could be a valuable course tool in many academic disciplines beyond science.  Making first drafts worth something but not an overwhelming percentage of a grade gives the students room to learn. Other keys I have found are to express the goal to the students clearly and repeatedly regarding the value of revision. Along those lines, sharing my own experiences with manuscript preparation and publication lets the students know that it is not an easy process, but a valuable one to understand as scholars. Lastly, when using graduate teaching assistants, I have had a few come back to tell me that teaching and grading these assignments has helped them as writers and revisers.