Select "Panopto Recordings" from your Canvas course menu [1]. Then, place your mouse over the individual session title to reveal its menu. Select "settings" [2].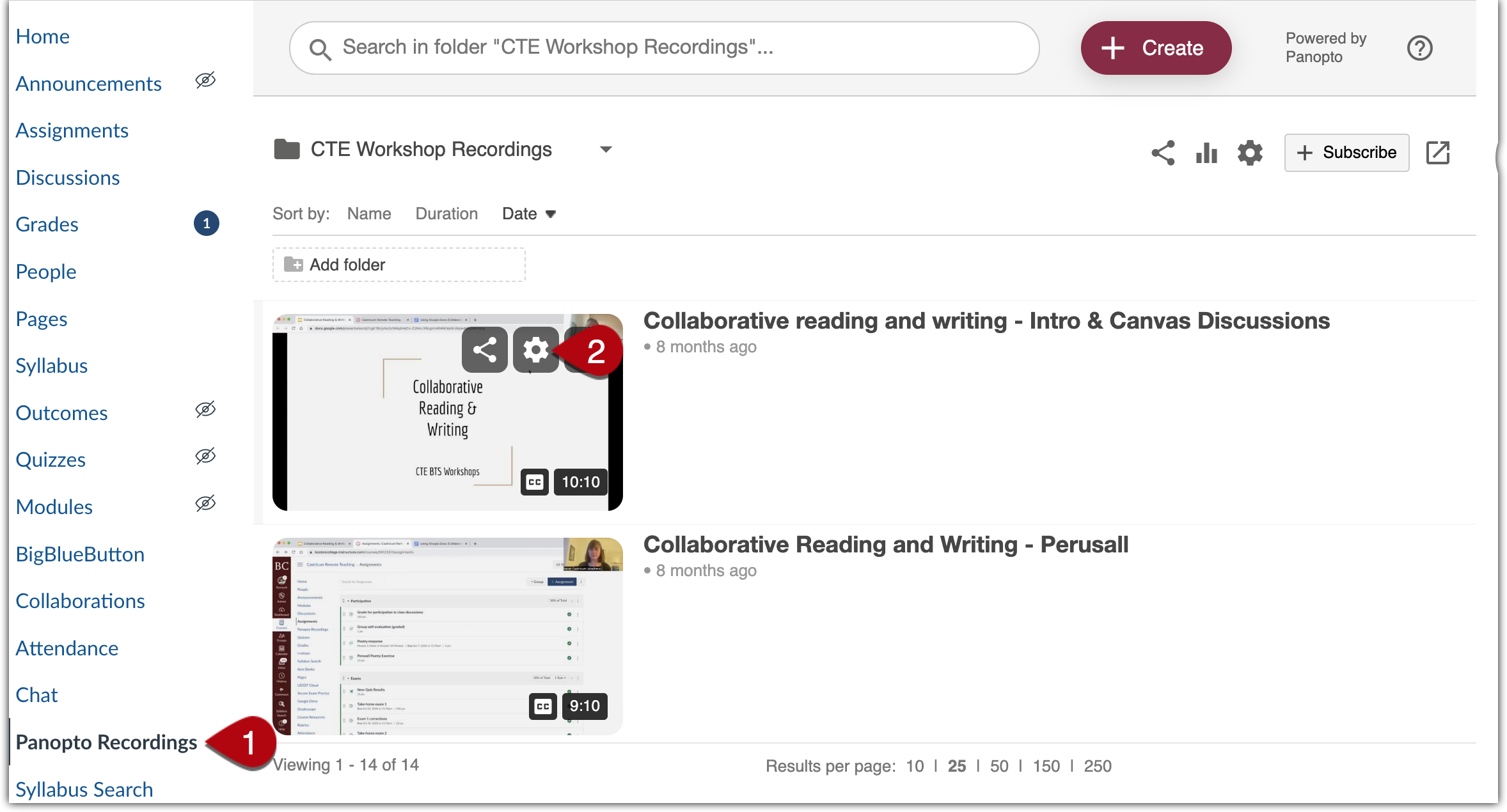 From the session settings menu, select "Outputs." Then, below "Video Podcast," click "Download Podcast."
The Panopto recording will download to your computer as an mp4 file.