Panopto's retention policies have recently undergone a revision. Adjusting to new contact terms from Panopto, BC will soon be changing its terms for retention and archiving. See below for information about storing videos in your personal Panopto folder, which prevents videos from being archived.
Official guidance on the retention policy is forthcoming and will be shared with faculty as soon as it is available.
Storing Videos in Your Personal Folder
It is possible to move videos you wish to keep into your personal Panopto folder. Doing so ensures the recordings will not be deleted, however, you will then need to take steps to share those recordings with students.
Open in Panopto
In order to complete the rest of the steps, you must first access the full Panopto interface, outside of Canvas. To do so, go to the Panopto section of the relevant Canvas course and select the "Open in Panopto" icon in the upper right corner of the Panopto section of the Canvas course.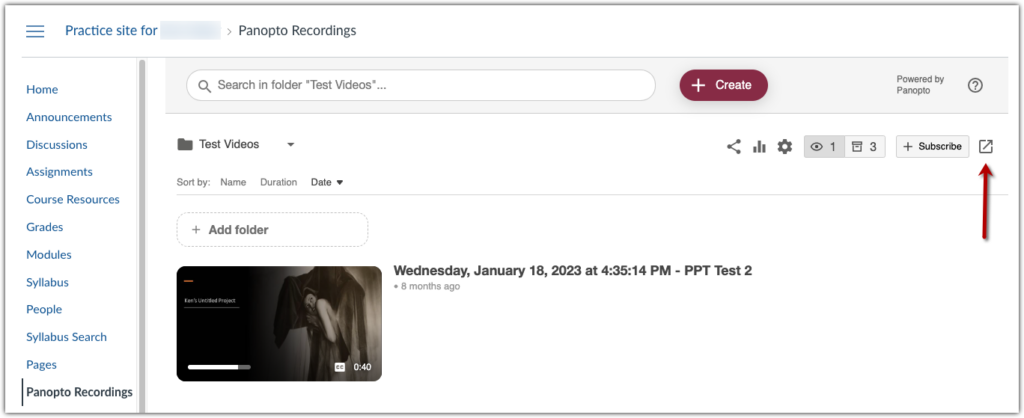 Select the videos you wish to move by click the small white box in the upper left corner of the video's thumbnail [1] and select "Move" [2].

In the pop-up that appears, click the "Move video(s) to…" drop down menu and select "My Folder."


Click "Move" and a green check mark should appear to the left of the video(s) you chose to move if the move is successful.


Finding and Sharing Recordings from Your Personal Folder
Launch the Panopto window from any course by selecting "open in Panopto"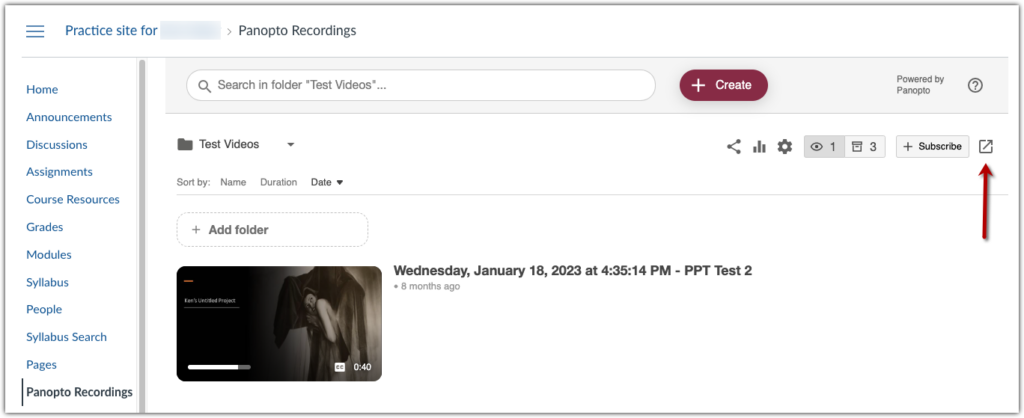 Click "My Folder" on the left toolbar to open your personal Panopto folder.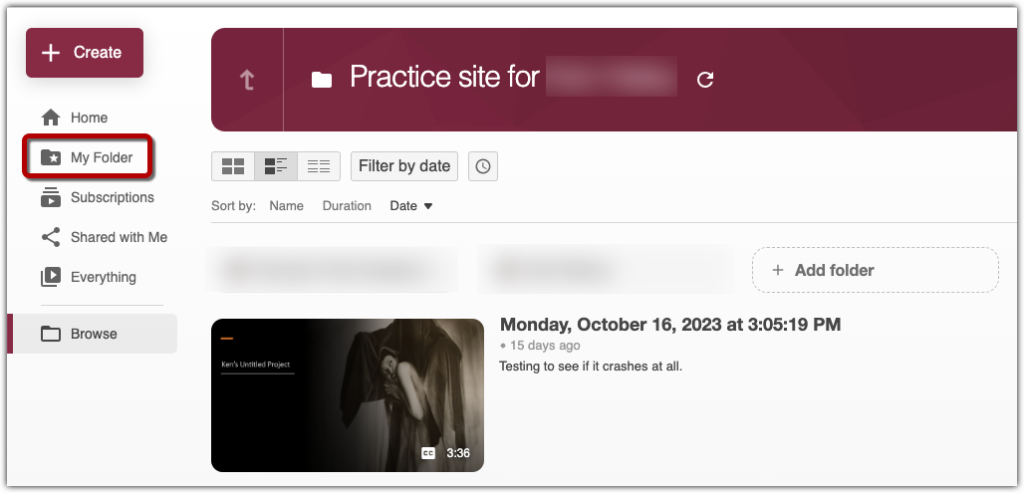 At this point you have two primary options for sharing the recording with students:
Embedding the recording in a Canvas page with the Panopto LTI (if students will encounter recordings in Canvas pages)
Making a copy of the recording to the relevant course folder (if students encounter recordings through accessing the "Panopto Recordings" section of the Canvas course)
Embedding with Panopto LTI
To embed a Panopto recording in a Canvas Page with the LTI, Begin by navigating to your Canvas page, and selecting the rich content editor and click on the green Panopto icon.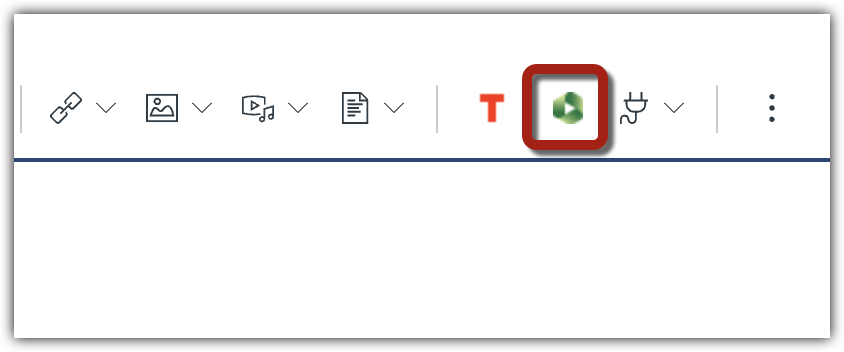 In the Panopto Recordings box that appears, navigate to your personal folder ("My Folder").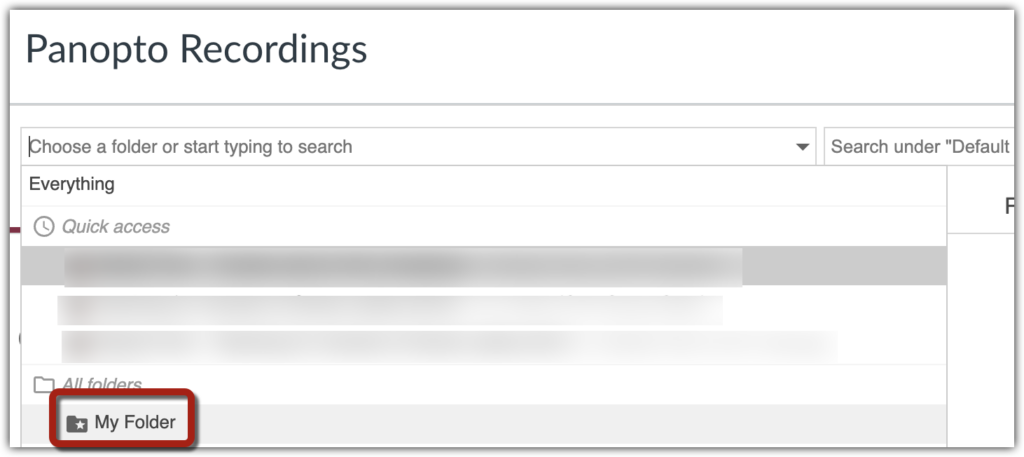 Select the video you would like to add to your page and click "Insert."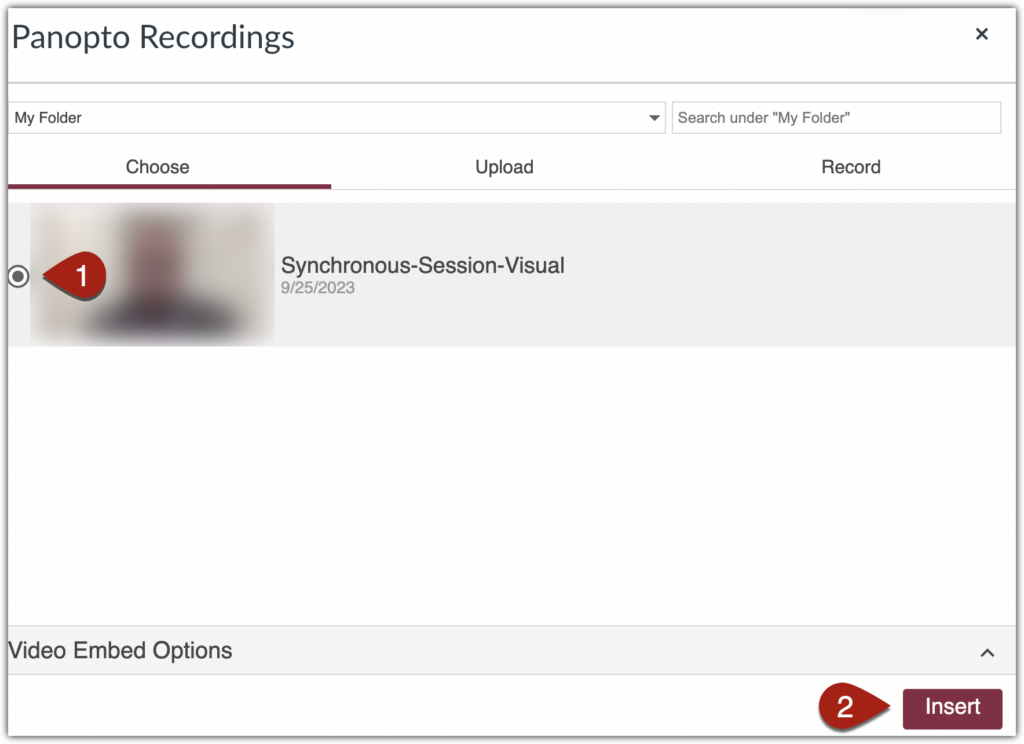 Move a Copy of the Recording to the Relevant Course Folder
More information coming soon! Contact centerforteaching@bc.edu with questions.