Instructors can make hidden Panopto videos available to students on a video by video basis.
To make an individual Panopto recording available, click the "Panopto Recordings" link on the left sidebar of your course Canvas site. [1]
Once you are in the Panopto Recordings page, find the recording you want to make visible. It should have text underneath the title and date that reads "Not available to viewers."
Hover your mouse over the recording, and a few buttons will appear. Click the "Settings" button. [2]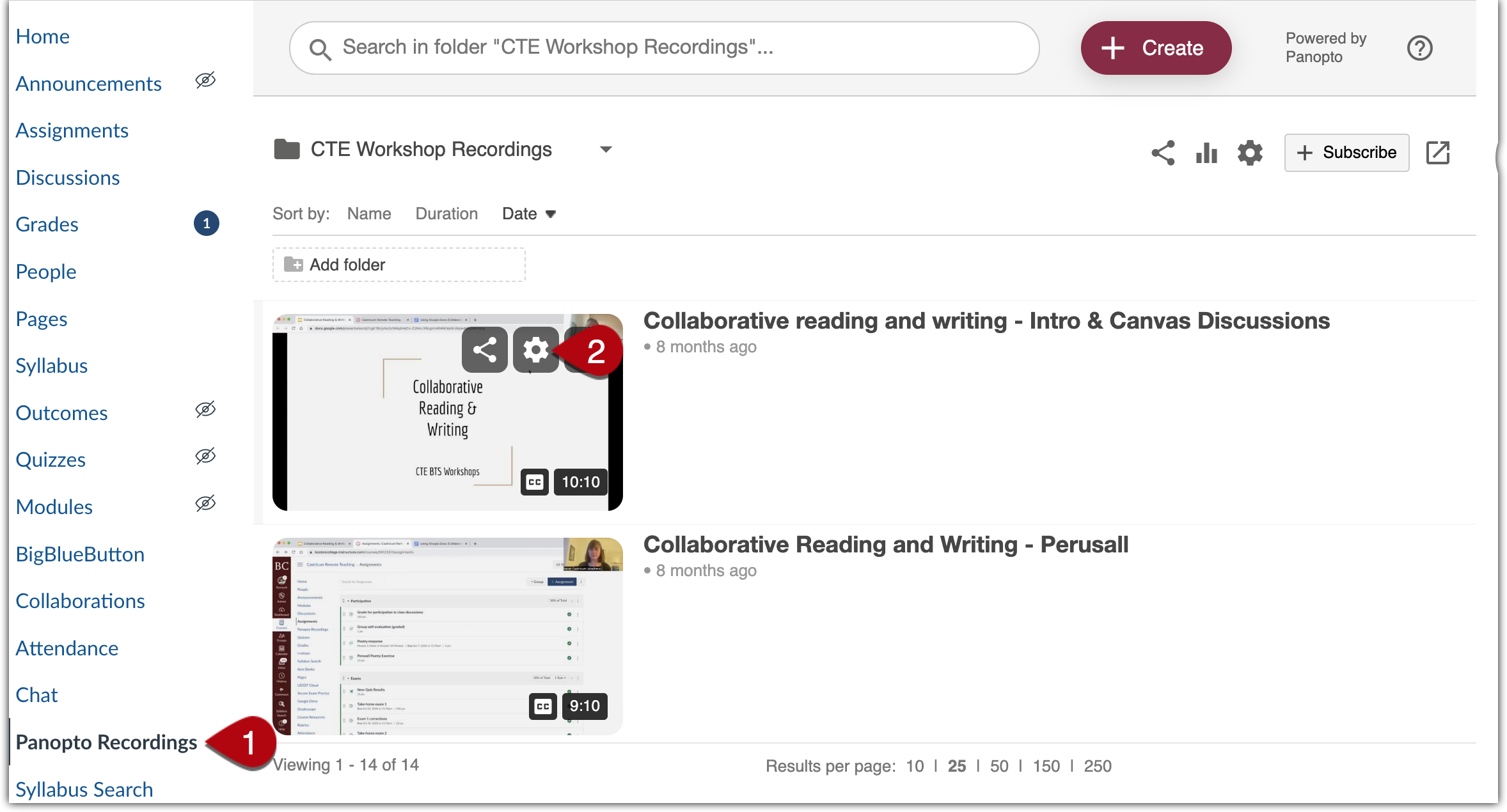 Scroll to the bottom of the window that pops up, and change the session availability to "now."
Note: To make a recording invisible again, click on the "Settings" button again and change the availability to "with its folder (never)."